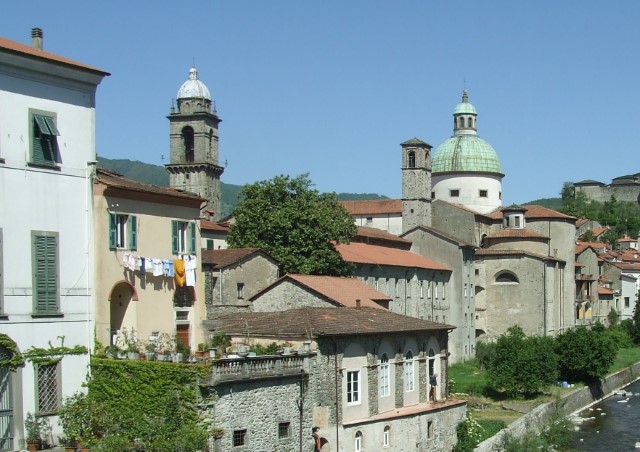 The city of Pontremoli occupies the northernmost part of the Tuscany region and owes its name to the "Ponte tremulus", a bridge that spanned the River Magra at the time of Henry VI of Swabia (1165-1197). Located in the northern end of the Lunigiana, it was one of the obligatory stops for those traveling along the old Via Francigena.
It is thought that the first settlements in the area date back to a thousand years before Christ and in Roman times it was known as Apua. Modern Pontremoli developed from a medieval village that began to grow at the time of the Lombard kings of Pavia, probably thanks to the increase in traffic on the Cisa Pass road.
The nucleus of the inhabited center, also known as the Sommoborgo, formed around the Piagnaro Castle and was defended by three fortresses: Piagnaro, Cacciaguerra and Castelnuovo. There were seven access gates in all, although only four have survived today: Porta Parma, Porta Verde, Porta Castelnuovo and Porta di Imoborgo.
The commune became an independent municipality in 1226 thanks to Frederick II who chartered the free municipality, partly because of its mountainous terrain.
In the fourteenth century, the deep struggles between the Guelphs and Ghibellines forced Castruccio Castracani (the Lord of the city at that time) to divide the city into two parts: one for the Guelphs who lived in the Sommoborgo and were loyal to the Pope, and one for the Ghibellines who lived in the Imoborgo (lower village) and were supporters of the Emperor and the Malaspina. The dividing line between the Sommoborgo and Imoborgo was marked by a wall and three towers. The Western (Fiume Verde) tower no longer exists but the central tower (the Torre Cacciaguerra) still stands guard over the Northern end of the Piazza della Repubblica. The smaller Eastern tower is at the South East corner of the Duomo. Little trace of the dividing wall now remains.
Internal struggles, added to the attacks of the neighbouring states, forced the town to surrender and to submit to a long series of Italian and foreign lordships; in 1650 Pontremoli finally became part of the Grand Duchy of Tuscany, which marked the beginning of a period of considerable political stability and economic prosperity.
Total Page Visits: 14 - Today Page Visits: 1