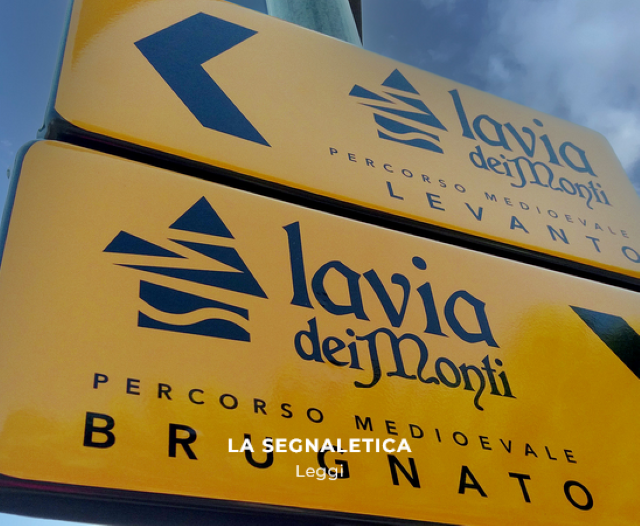 In the Middle Ages, an ancient route connected the canal port of Levanto with Brugnato and Pontremoli, where it met the Via Francigena. This was the "Via dei Monti", also known as the "Via de Pontremolo", which linked the inland trading hub of Pontremoli with its nearest Mediterranean sea port. At that time, the final section of the Torrente Ghiararo which passes through Levanto was canalised to provide shelter and on/offloading facilities for small boats. Sadly, with the passage of time the river silted up and eventually the docking facilities had to be abandoned. Today there is little sign that a thriving commercial port ever existed, though there is a modern marina to the North West of the town protected by two artificial breakwaters.
An introductory video (with English commentary) is available on YouTube. Additional videos are available on the Via dei Monti channel. There is also a comprehensive web site.
The original route was not fixed; variations to avoid landslides and steep sections were adopted as the years went by. Many of the medieval paths and tracks have now been lost, covered by urban sprawl and by the modern surfaced road network.
The current approved and waymarked route was officially opened in June 2023 and is described in the book "Via dei Monti o de Pontremolo (da Pontremoli a Levanto attraverso la Lunigiana storica)" by Federico Chiodaroli, Edizioni Cinque Terre. This guide provides historical context as well as advising on places to eat and sleep whilst undertaking the journey.
The trip can be undertaken on foot or by mountain bike. As a walk it takes at least three days, the sections being:
Levanto to Brugnato (19.6km)
Brugnato to Colle Fiorito (11.64km)
Colle Fiorito to Pontremoli (26.09km)
Accommodation is of course available in Levanto, Brugnato and Pontremoli, though not at Colle Fiorito which is an isolated spot on the Apennine ridge.