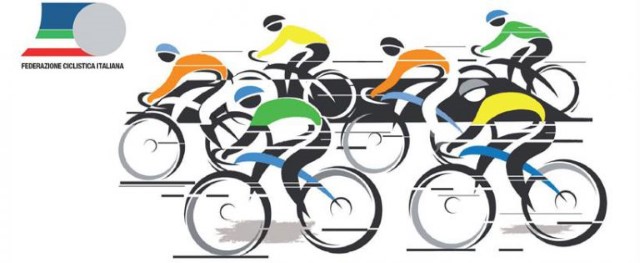 Cycling is very popular in the Lunigiana (as elsewhere in Italy). Enthusiasts join local clubs such as Pontremolibike, though a knowledge of Italian is a virtual necessity if one wants to make the most of one's membership.
Road racing has always been a feature of the Lunigiana, but MTB cycling has exceeded it in popularity in recent years. There are signposted mountain bike tracks all over the Lunigiana – good sources of information can be found here and here.
For those interested in out-of-area rides, the Parco dei Cento Laghi (readily accessible via the Cirone, Lagostrello & Cerreto Passes) has 150km+ of challenging cycle paths.
Bike hire
Short term bike hire is available at dueRuoteBike, Villafranca who provide a very good bike repair and servicing service. The shop can be found on the right hand side of the road next to the Doro Centry supermarket as you enter Villafranca from Filattiera along the main SS62 Cisa Pass road.
dueRuote will deliver and collect all types of bicycle within their local area free of charge, and at a small charge further afield. Their details are as follows:
Address:   Via Aldo Moro 94/96, 54028 Villafranca in Lunigiana
Tel & Fax:  (+39) 0187 495541         
Mob:           335 223917 (Emanuele)    338 9509058 (Stefania)
e-mail: info@dueruotebike.it
Opening Hours: Tuesday-Saturday: 8:30-12:30 e 15:00-19:30: Closed Sundays & Mondays
Typical Cost of Renting Mountain Bikes: € 18.00 /day € 45.00 for three days € 70.00 /week
Cycling tips
Pack for all weathers At any time of year, take a jacket on your ride. It might feel over-cautious when it's sunny and warm as you set out, but you'll be grateful at the top of the pass. If the forecast suggests poor weather, you'll need to pack kit in addition to a jacket: arm and leg warmers and long-fingered gloves, possibly overshoes too.
Heatstroke Use sun cream and drink plenty of water. One great thing about riding in Italy is that there are a good number of water fountains to be found. However it's still important to carry plenty of water and remember to drink it. Heatstroke can strike quickly and is extremely nasty. Other ways you can help avoid it are starting early, avoiding big climbs in the middle of the day, taking rests in the shade and not pushing yourself too far.
Cramp This is a common complaint and is often due to the fact you're sweating and not replacing the electrolytes. We always take electrolyte tablets for our water bottle; we find they really help stave off cramp.
Legislation Be aware of the Italian Highway Code and the rules for cycling in Italy before you go. One interesting difference is the requirement to wear a high-visibility gilet if riding in a tunnel or outside town/city centres between dusk and dawn. Also, where there are cycling lanes (piste ciclabili) these must be used. Note that some cycle lanes are shared with pedestrians.
Debris on the roads The roads in the high mountains take an absolute battering. They're covered with snow for much of the year and the freeze-thaw process takes it toll. Rain washes gravel into the roads. Rockfalls mean you can come across large chunks of rock in the road! Remember this and do take care, especially on the downhills. Better to go a touch slower and not end up in hospital…
Lights Fit rear lights, even if you intend only to cycle in the daytime: some of the tunnels are dark and it takes time for car drivers' eyes to adjust so they may not see you otherwise.
If you intend to cycle at night:
wear a reflective waistcoat/jacket (compulsory since 2010);
ensure that the bike is fitted with a white (or yellow) light at the front and a red one at the back. Also recommended are reflectors on the rear, on the pedals and on the sides of each wheel
Manners Try not to antagonise other road users – please cycle in single file on public roads and maintain awareness of other road users by refraining from using mobile phones or listening to music when cycling.