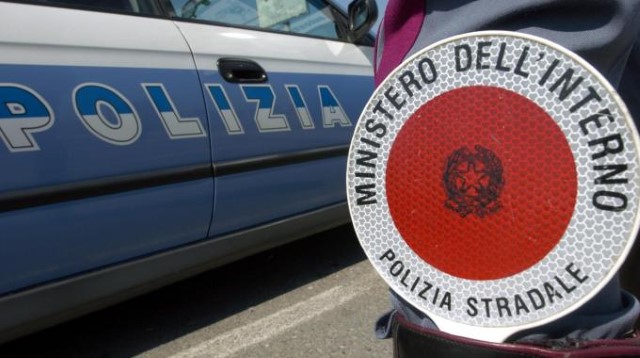 Driving in the Lunigiana is generally a pleasure – there are a few impatient hotheads, but overall the pace is fairly sedate (well, at least for Italy!). La Spezia requires nerves of steel, though, especially at rush hour. Remember that dipped headlights are required day and night, and that Italy has stricter drink driving laws than the UK, only allowing 0.5mg of alcohol per millilitre of blood (UK 0.8).
Spot checks & fines
The Carabinieri/Polizia Stradale carry out spot checks from time to time (we have been stopped so we know!). They step out in front of you waving a red paddle and will ask for "i documenti". So make sure that you have your passport, vehicle log book, European driving licence and insurance certificate with you at all times.
Pre-Brexit, if when driving your UK registered car a fixed camera caught you breaking a traffic law the Italian police would get your details from the DVLA and issue a ticket accordingly. Whether post-Brexit this arrangement still operates is unclear (March 2021). If you are driving a hire car at the time of a violation the police will contact the hire company to obtain your details. The hire company will then charge you €40 or thereabouts as an administration fee. Unlike in the UK where for minor infringements one must be sent a notice of intended prosecution within 14 days of the offence, the Italian police have twelve months to press charges and issue a ticket.
Winter tyres/snow chains
Fitment of winter tyres/carriage of anti-slip devices required on the following roads between the following dates:
Autostrada A12 Genova-Roma from 15.11 to 15.3
Autostrada A15 Parma-La Spezia from 15.11 to 15.4
Strada statale SS62 (Cisa Pass) from 15.11 to 15.4
Strada statale SS63 (Del Valico del Cerreto) from 15.11 to 15.4
Strada statale SS63 (Del Valico del Cerreto) from 15.11 to 15.4
Strade della provincia (SP): All roads from 15.11 to 31.3
Snow socks made of textile material/Kevlar are lighter and easier to fit than chains, do not damage the road surface, and are much the same price. They are classified as "anti-slip devices" and are available at many Italian auto outlets. The downside: they are neither approved nor prohibited for use in Italy(!), are not particularly durable, and must not be used on stretches of road delineated by the blue snow chain signs.
If you want to purchase snow chains/socks in the UK have a look at the Roofbox web site.
Speed limits/cameras
The speed limits are:
130kph (81mph) toll motorways
110kph (68mph) non-toll dual carriageways
90kph (56mph) trunk roads (le strade statali/strade provinciali)
50kph (31mph) all other roads
More and more speed cameras are being installed throughout the Province. Locations on the SS62 include the turn-off to the Autostrada at Pontrémoli, the Scorcetoli shopping parade, the Simply Market supermarket located at San Bernadino just South of Villafranca, and the entrance to Conad at Terrarossa. There are also some traffic light cameras (notably at the centre of Villafranca).
Limited Traffic Zones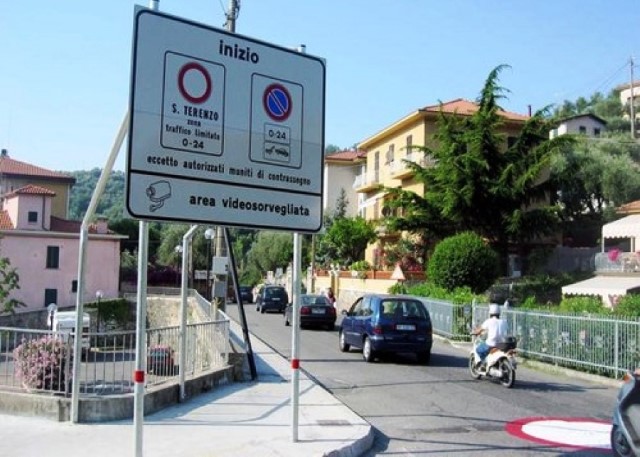 Anyone who is planning to drive in Italy needs to be aware of Limited Traffic Zones, or Zona Traffico Limitato in Italian, abbreviated to ZTL. Many historical centers of Italian cities have set up these limited traffic zones in order to reduce congestion and pollution, and there are significant fines for driving into one of these zones unauthorized.
Various friends have been caught out by the ZTLs at Lerici/San Terenzo so be very careful and unless you know what you're doing avoid trying to drive into the centres of these towns – leave your car at the peripheral car parks and walk.